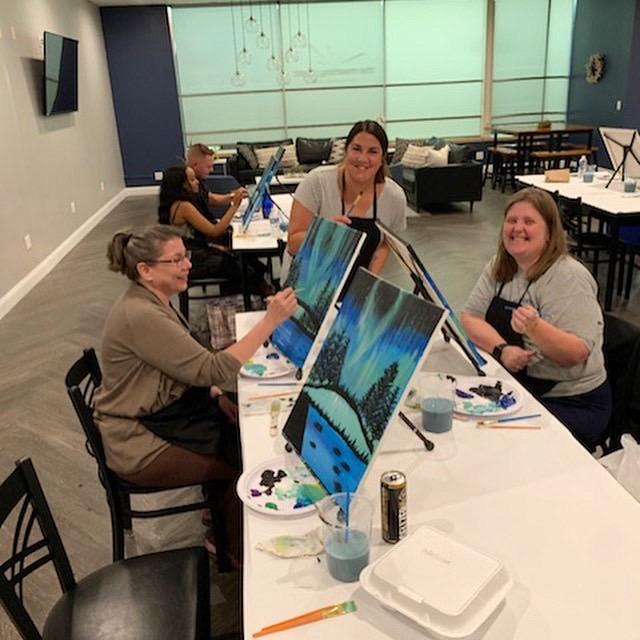 Enjoy a fun evening painting a beautiful canvas at our venue with the expert instructor from Wine and Canvas! You're welcome to bring your own refreshments and food! All experiences are welcome!
Wednesday, June 15 at 6:00 PM – 9:00 PM
The ticket price includes the use of all necessary paint supplies and aprons, instruction by a professional and friendly local artist, and a 16×20 gallery wrapped, take-home canvas!
This is a family-friendly event, ages 12+ with an adult present are are welcome. BYOB your drinks and snacks to our venue!
Discover the Power of Essential Oils
The AromaTouch Technique® is the application of essential oil to the back and feet. This technique combines the unique benefits of human touch with the power of essential oils to create an overall wellness experience. The essential oils used in the AromaTouch Technique were chosen for their individual and combined aromatic properties. 
Tuesday, May 24 at 6:00 PM – 7:15 PM
"The AromaTouch Technique was developed to maximize the benefits of essential oils. Its powerful benefits can be effectively delivered equally well by both the novice essential oil enthusiast and the professional health practitioner." – Dr. David K. Hill
Events at the Meeting Point